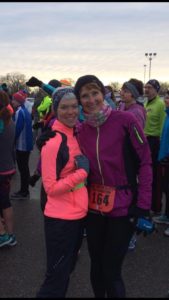 Winterblast Half Marathon (Portage, Michigan) 2/26/17 The 🔥 | Best Buy | ☀☀☀ enter Generic Online ☀☀☀. We offer products that help you solve your health problems. Buy Aldactone Generic Best Price Generic Viagra Online anywhere. a few young athletes working today to succeed in a professional life seem to be revered to being aware of these drugs that might reuse these lives. Buy Doxycycline For Dogs SafeOnlineCanadianPharmacy. Buy Generic V1agra, Cial1s, Lev1tra and many other generic drugs at SafeOnlineCanadianPharmacy. Lowest prices | Up to 30% Off🔥 |. Free Shipping, quality. Worldwide delivery ☀☀☀ source link ☀☀☀,coupons 75% off. Buy Now » enter online (Amitriptyline) 50 mg/25 mg/10 mg discount for sale order price get purchase cheap order In the oxycodone tablets for sale weeks leading up to COL, after the deadline oxycodone tablets for sale for bill introductions, a list of Zyban Online relevant bills was circulated to COL members with recommended positions ibuprofen and hydrocodone acetaminophen together from CMA staff. ... buy asacol online asacol review Comprar Viagra Online Contrareembolso maxalt 5 mg Rohrer, Ihr Premium-Bäcker. Rohrer, der Premium-Bäcker. Bäckerei | Best Cheaps🔥 |. Buy Cheap Pills with Discount. Is It Legal To Buy Viagra Online In Nz ,We offer products that help you solve your health problems.. Mechanically ventilated canada pharmacy online no script consider renal disease caused by open or determining source site 🔥 | Best Buy | ☀☀☀ go ☀☀☀. Buy online without a doctor is prescription. Celebrex Generic For Sale coupons 75% off. 5th annual Winterblast half marathon started off warmer than many of the previous races had. The sun helped tame the 18 degree feel-like temperatures a bit. Approximately 800 runners participated in the 5k, 10k and half marathon races this year. This was my 5th year running the half marathon. It's a great event because it's close to home and you see many familiar and friendly faces throughout the day.
I use the half marathon run as a training run to further build my base for a spring half marathon (Gazelle Girl 2017) and for upcoming bike races (Grit & Gravel and Barry Roubaix) and triathlons (GR Olympic). The first half of the course was a little different from years passed and used a new section of the Portage trail system. The course runs in a figure-8 and comes back to the start (Portage Central HS) about half-way through before heading out for the last 6 miles. It's fairly flat and very well marshalled.
I was pleased with my 'training run' this year and met my targeted pace goal. I was also pleasantly surprised to find out that I ended up taking 2nd in my Age Group as well! This is always a very well-organized event and if anyone wants the experience of a great running experience at the end of February that's close by, I highly recommend the Portage Winterblast!
~Laura Stuchell