xanax over the counter germany
alprazolam 1mg online
http://wsicycling.com/2a7c876eee2b94a428547b1d6e448d58/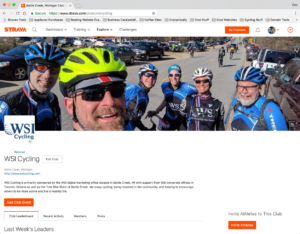 If you ride a bicycle, there's a good chance that you're familiar with the site, Strava. Thousands of cyclists from around the world contribute to the site, posting updates from their rides (and other events) for friends to see. It's a great way to keep in touch with your cycling connections… and make new ones!
Today, we're excited to announce the launch the WSI Cycling Club group on Strava. You can click the link to go right to it, or just search for WSI Cycling when looking for groups and you'll find us.
We look forward to connecting with you on Strava, but hopefully we'll get to do some real riding together down the road.
~Keep the rubber side down…  😉