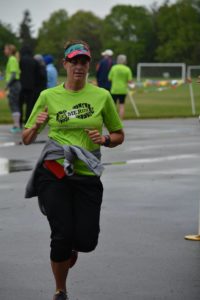 There's Girls on the Run, there's Let Me Run and then there's Katie on the Run. Katie had to strategically plan out her spring race schedule as she was coaching not one, but 2 different running teams at her school. In the past two weeks both seasons have come to an end.
Back in December I started planning out the season for my elementary's runners. Because "it takes a village," many of my fellow staff members signed up with me to coach our Girls on the Run and Let Me Run teams. Once we had our kids registered, adults trained and ready to go we had 36 girls, 20 boys and 12 adults participating in this happy, 10-week adventure.
Over the course of many weeks, the kids learn about goal-setting and making positive choices. Students and Coaches followed a training plan which teaches the basics and builds
mileage and confidence. We also ran a practice 5K, just to make sure we had it.
The Girls on the Run 5K was held May 12 at Harper Creek Stadium. The girls had amazing weather and did a great job. It is so rewarding to watch families celebrate with their girls. The Let Me Run SpringFest 5K was May 19 at River Oaks Park in Galesburg. Even though it was a bit rainy and cold, the boys had a blast, with tons of energy and excitement. Our school's boys were able to bring in a 2nd, 3rd and 7th place finish. (The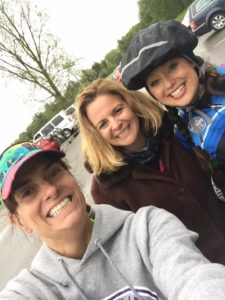 girls race is untimed, while the boys event is timed.)
These programs mean so much to me, and our school is very involved with supporting the kids. The positivity, encouragement, and strategies taught in these programs are very important for kids as they grow up. This year's goal was 50 kids participating from my school (we had 56) and next year's goal is 70!
WSI riders also led out the Let Me Run SpringFest 5k event.