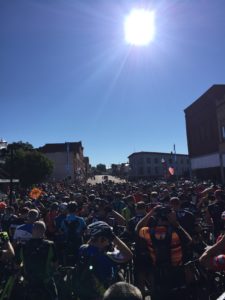 This weekend I finished my 4th Ore 2 Shore.  I traveled to the Superior state with Bill, AKA Skittles, AKA Star Boy, AKA the head wrench at the Trek Store of Battle Creek.  He taught me some valuable #VanLife lessons from Galesburg to Marquette.  We are not talking about the romanticized conversions of vintage volkswagon Van Life.  We are talking about mid 2000s, heated synthetic leather seat with automatic doors #vanlife.
We comfortable crossed the bridge into a rain soaked and cloudy better than everyone upper peninsula.  The rain continued during our voyage and made for unique race day trail conditions.
The 48 mile point to point race was a mix of sand, dust and knee deep mud "puddles."  I watched one brave soul completely submerge his bike and body in a murky "puddle" and radically accepted that I would shoulder the bike moving forward.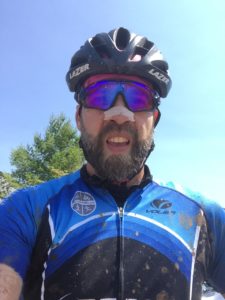 I kept things full throttle and my bike was tolerant of the conditions.  With ten miles to go I lost my number plate and came through the line around 3 hours and 29 minutes.  I rounded up to three hours and thirty minutes with the race officials and called it good.
It was not the result I had hoped for but I am very happy with the effort.
Next up for the Traveling Circus is chasing Michigan Gravel Series Points September 10 and Competing in the Fort Custer Xterra September 30.
Stay Tuned.
Dan